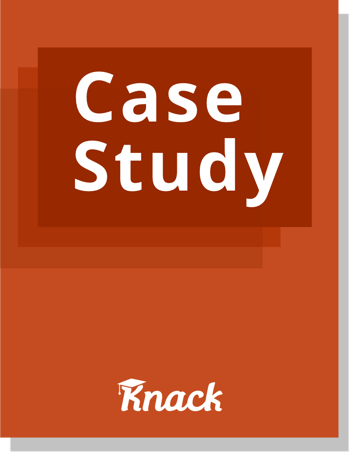 FAMU Knack Tutoring Case Study
What's inside, you ask?
Learn how Florida Agricultural and Mechanical University partnered with Knack to increase the impact and accessibility of their peer tutoring initiatives.
Impact Preview: FAMU students who used 5+ hours of Knack Tutoring were 9 times less likely to repeat their course.

"It's exciting to see first-hand the value Knack is bringing to our campus. Not only is this proving to be an efficient model for supplementing our academic support services, but it's also been a great way to scale the meaningful employment opportunities that help our students develop the skills they'll need to be successful after graduation."
William Hudson Jr., FAMU VP of Student Affairs