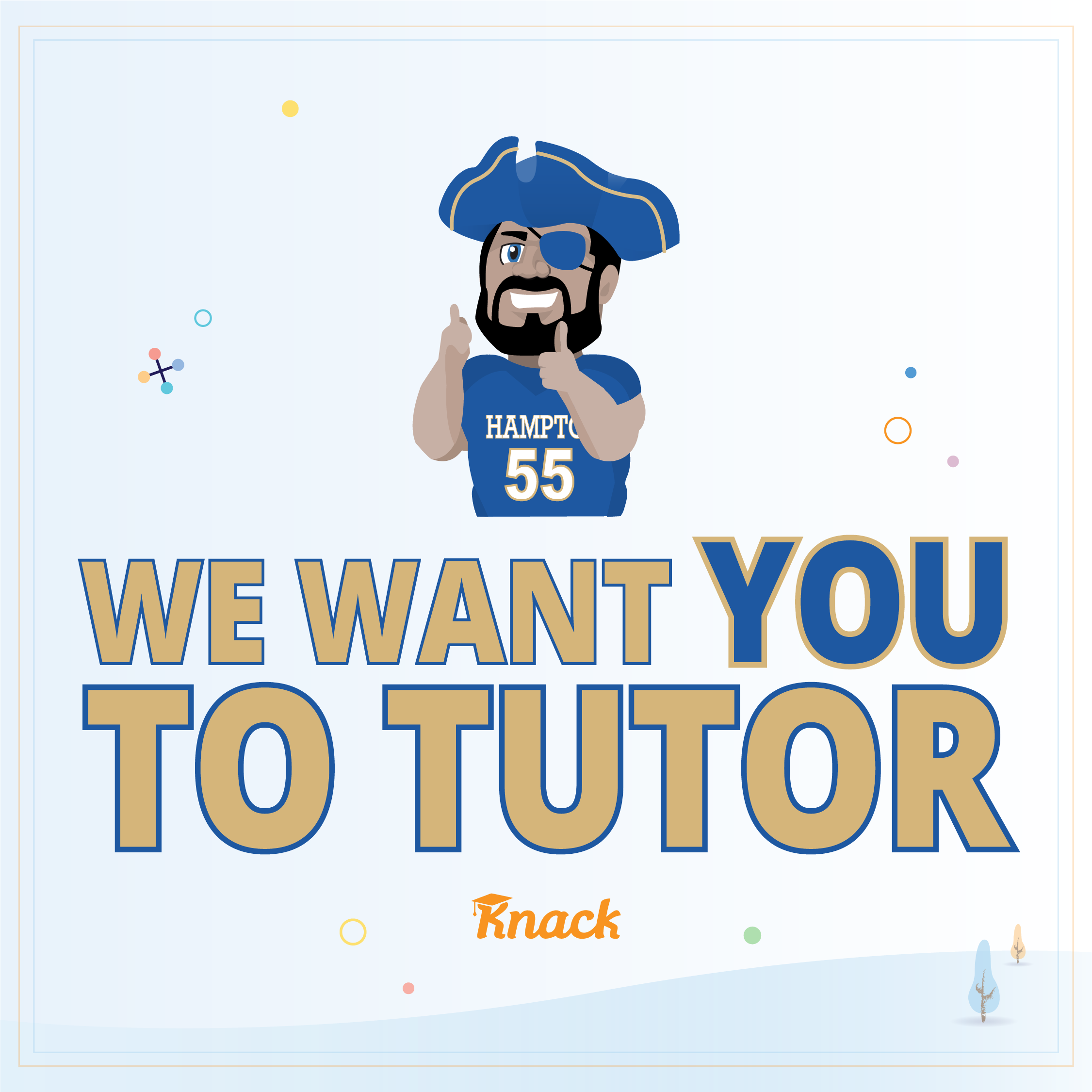 Knack Tutoring Case Study
How Hampton University expanded and virtualized tutor networks with Knack
Unlocking the power of peer-to-peer tutoring on campuses just like yours.
With 3,000+ students to support, Hampton University wanted to provide accessible and flexible academic support that not only engaged students and tutors, but also provided meaningful employment opportunities.
Key results preview
670+ hours of tutoring booked
111 unique courses covered
72% of students who had one Knack tutoring session came back for a second
Access the full case study

"From my lens, when I look at how Knack has helped me do my job better, I think about five areas:
Since we've transitioned to Knack, we have more tutors, each of whom can serve any serve any student on campus.

We also can serve more students. Because of the option to schedule virtual or in-person tutoring, we've been able to open tutoring to our online community who previously could not receive tutoring from our program.

We also have greater course coverage. Rather than only providing tutoring in 20-30 subjects, we're now providing tutoring in 134 courses and 33 different subject areas.

We also have great flexibility. Tutor recruitment is far easier, since they no longer have to commit to a set weekly schedule for the entirety of the semester.

We don't have any wasted funds on unutilized drop-in hours. We're saving thousands of dollars each semester, all thanks to Knack.

Mikael Davis, Dean of Student Achievement
Hampton University
Access the full case study