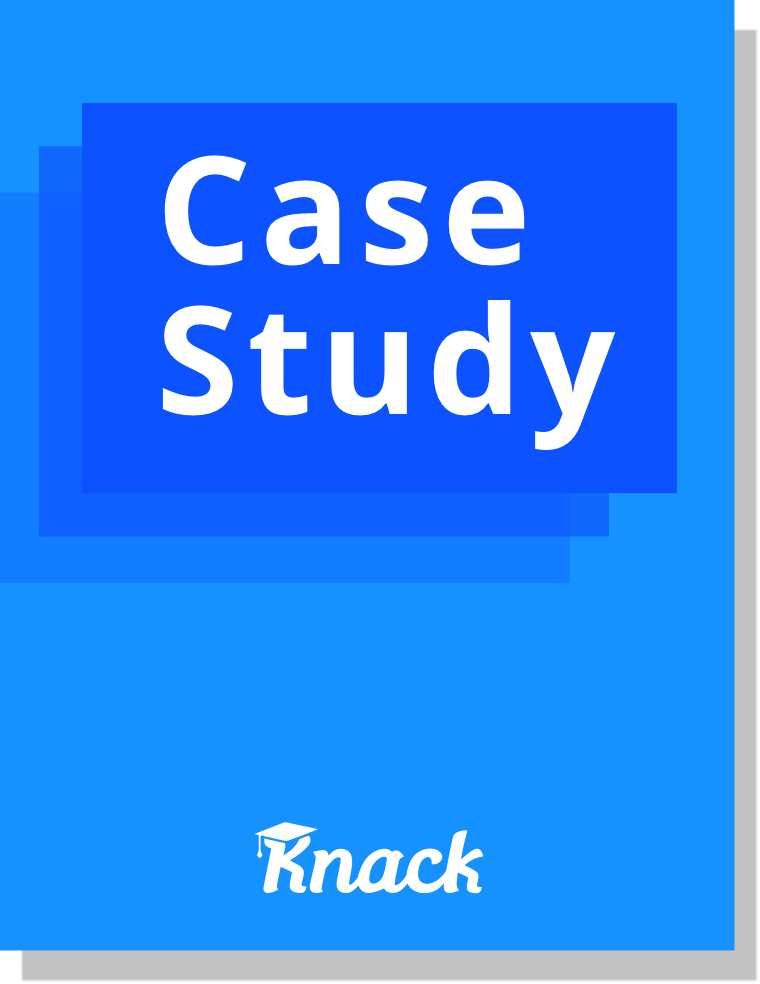 Knack Tutoring Case Study
How USF's College of Business launched a peer tutoring program supporting key gateway courses.
Activating efficient and engaging peer tutoring communities.
In partnership with Knack, the University of South Florida's Muma College of Business launched a peer tutoring program supporting key gateway courses.
Key Results Preview
970+ Hours of Tutoring Booked
100+ Peer Tutor Jobs Created
$50,000+ in Corporate Sponsorship Raised
65% of Students Previously Never Utilized Tutoring in College
Access the full case study
Why Knack?
A Targeted Tutoring Experience
A network of qualified peer tutors ensures Muma College of Business students, in the toughest high-DFW gateway courses, are met with the personalized academic assistance needed to succeed, when it's needed most.
Eliminating Wasted Spend
An appointment-based delivery of tutoring eliminates wasted spend by ensuring peer tutors are only paid after each completed session as 1099 contractors via Knack.
Ease of Management
Knack's managed services approach meant there was limited administrative lift required from the Muma College of Business team.
Corporate Sponsored Programming
After a successful pilot, Dean Limayem presented the managed peer tutoring program to the Muma College of Business Advisory Council, which resulted in corporate partners sponsoring 100% of the tutoring program costs; creating flexible jobs for top students to serve as peer tutors and in turn, offering free tutoring for business students.

Knack has allowed us to launch a scalable peer tutoring program covering many of the courses our tutoring center was unable to service. Not only did Knack's Campus Success Team and technology enable a simple roll-out, but their model of engaging employer partners as sponsors created a win-win and made it very affordable for our college."

Moez Limayem, Lynn Pippenger Dean of the Muma College of Business
Access the full Knack Tutoring USF case study